BBIA Last Auto Gel Eyeliner Lady Edition 0.5g 5color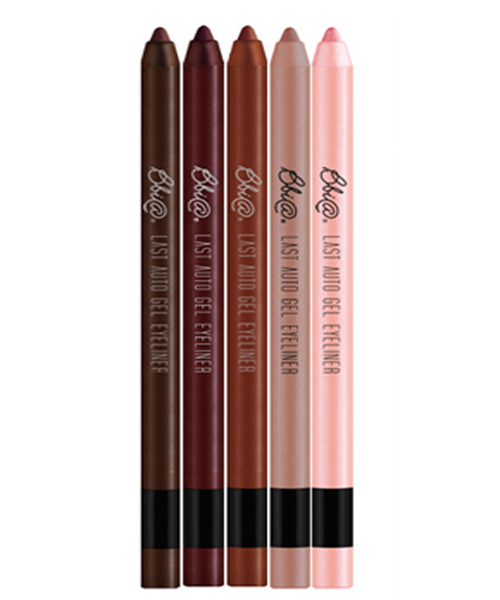 Features
A sensational gel texture, that will bring admiration. Just a single touch will be enough for clear expressions, with smooth sliding gel texture.
Quick drying eyeliner, fit for anywhere, anytime. It drys instantly, thus leaving no smudges or marks behind.
Long-lasting, strong waterproof features. 120% upgraded waterproof feature will provide long-lasting and clear lines.
Convenient auto-type liner. It is an auto-type liner, which enables easy line drawing with a built-in sharpner for easy usage and quick drawing.
Available in 5 colors, just to suit your taste
Detail

How to use
Apply powder or shadow before using eyeliner, to control oil around eye area.
Fill in spaces between eyelashes, and draw eyeline as desired.
Rotate the black area on the bottom part of the pencil for further usage.
Product info.
Brand : BBIA
All Skin Type
Volume : 0.5 g
Made in Korea
Ingredients
none