Ciracle From Jeju volcanic Pore-Tightening Mask 21g*10ea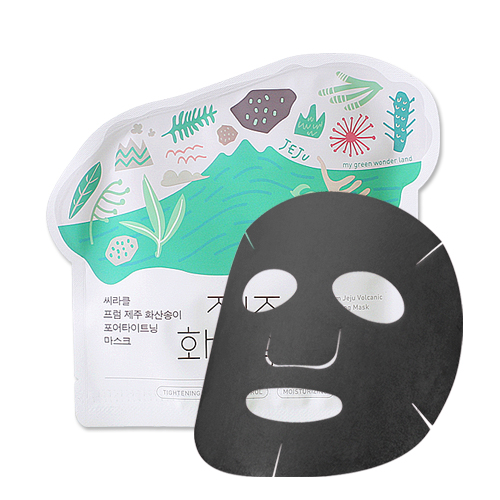 Features
1. 79% of Jeju Volcanic Water and Volcanic Clay.
2. Jeju Volcanic Clay will tighten your pores.
3. Pore care + Sebum Control + Moisturizing
4. Relaxes and soothes skin.
5. Black coal sheet soakes skin wastes.
6. High concentraion serum used.
7. Free of paraben, mineral oil, and other harmful components. Minimized skin irritation by using mild components.
8. The most fresh components used.
Detail

How to use
1. Put the mask on face.
2. Wait for 15~20 minutes and take the mask off.
3. Tap the residue for absorption.
Product info.
Brand : Ciracle
All Skin Type
Volume : 21g*10
Made in Korea
Ingredients
none