HERA HOMME BLACK PERFECT GIFT SET skin 120ml + LOTION 120ml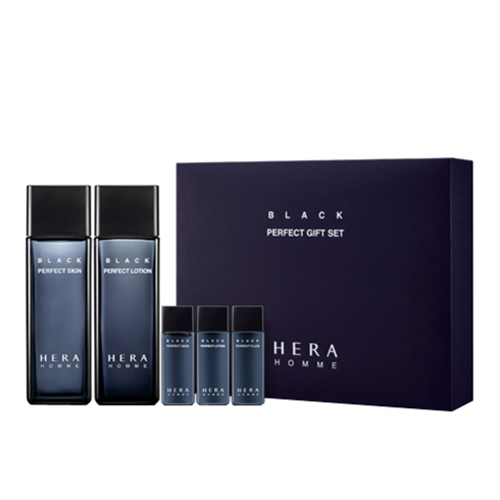 Features
Perfect skin & Perfect Lotion in SET
Anti-aging skin that soothes skin stress by giving vitality and energy.
Black Perfect Blending™ ingredient enhances skin purifying function and soothes skin stress with strong skin energy and vitalization.
Bio Polysaccharide ingredient's excellent moisture retentivity.
Light and fresh applying for caring men skin who do shaving.
Abcell 2.0™ for vital and healthy skin.
Bio hyaluronic acid in lotion for skin elasticity.
Detail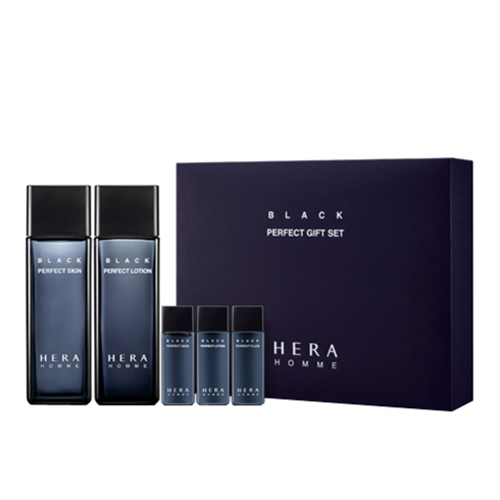 How to use
After wash up, take proper amount of it and apply through your skin texture.
Tab lightly for absorption.
Product info.
Brand : HERA
All Skin Type
Volume : 120ml + 120ml
Made in Korea
Ingredients
Butylene glycol, peach tree leaf extract, adenosine, glycerin,...